Resource management
NZ Avocado has a responsibility to facilitate industry consultation and advocate on behalf of the avocado industry to ensure the interests of the horticulture sector are being accounted for in resource management planning and policy decisions. The industry must continue to actively participate in decision making on issues such as regional and district plans, property rights, water access and quality, along with an ever increasing array of environmental issues.
Understanding grower's perspectives is key in determining how new polices or rules may impact on their horticulture operation. Partnering with Horticulture New Zealand and other industry groups, NZ Avocado has active involvement in the resource management planning process and will continue to facilitate opportunities for industry consultation.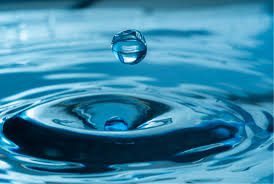 For water management resources click here
Key areas of focus include:
Maintaining an active relationship with regulators especially Regional and District Councils.
Facilitating opportunities for Council consultation with growers.
Supporting the appropriate use of industry and public funding for research to develop the required models & tools for industry to grow sustainably and meet compliance requirements.
Work with Horticulture NZ and relevant industry groups on submissions to proposed changes to Council plans, regulations, National Policy Statements and National environmental standards.
Continue to promote the concept of Good Management Practice to manage land and water resources.
Essential Fresh Water Programme
The Essential Freshwater programme includes work on at-risk catchments, the National Policy Statement for Freshwater Management, the National Environmental Standard for Freshwater Management, amendments to the Resource Management Act, Allocation of freshwater resources and a Future management framework.
Relevant policy changes include:
The National Policy Statement for Freshwater Management (NPSFM) which will direct regional councils on freshwater management and discharges.
The National Environmental Standard for Freshwater Management (NESFM) which will be equivalent to the rules in a regional plan. These baseline rules will have effect when the rules in the relevant regional plan are less strict.
Amendments to the Resource Management Act (RMA) to introduce fast track planning processes to make Farm Environment Plans enforceable.
This table sets out when the different parts of the Essential Freshwater package commence and must be implemented by.
Farm Environment Plans
Farm Environment Plans (FEPs) are now recognised as a way for growers to assess their environmental risks and demonstrate progress towards environmental objectives to meet both National and Regional requirements. See the HortNZ update on Farm Environment Plans to learn more about how the industry will work towards meeting some of these upcoming requirements  https://www.hortnz.co.nz/news-events-and-media/media-releases/farm-environment-plans-at-a-glance/