Total copper soil monitoring
27/05/2020
NZ Avocado are wanting to monitor the total copper status of avocado orchard soils in New Zealand.  The test will be run on all soils received at Hills Laboratories for nutrient analysis and will be paid for by NZ Avocado. NZ Avocado will have access to the total soil copper result and use this to gain greater insight regarding responsible and effective use of copper sprays.
What you need to do
Supply the PPIN and block number (as used in your spray diary) in the Sample Identification field
There is no other action needed – the laboratory will automatically add this funded "NZAvoCu" test to all avocado soils received for nutrient analysis.
To opt out of this automatic free test and sharing of your total soil copper result, please advise the laboratory on the request form or in the mobile app notes field.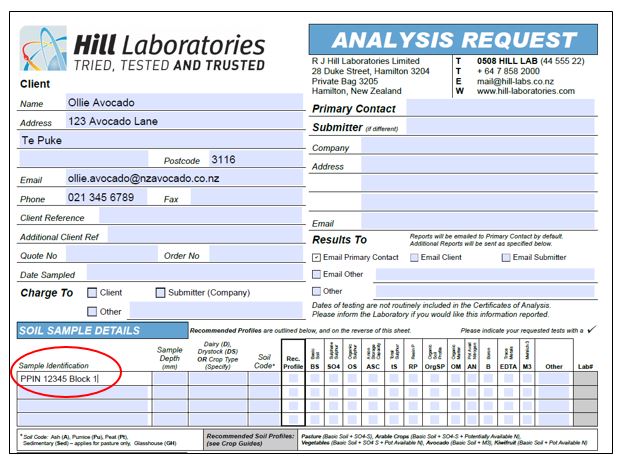 What is the opportunity
The application of copper to avocado crops is recommended as a fungicide to reduce the incidence of fruit rots. The recommended best practice is to apply copper every four weeks with a minimum of 10 applications per year to maintain an adequate cover. Total copper accumulation in New Zealand soils depends on soil type and levels may increase with repeated applications. NZ Avocado wishes to measure the level of total copper in New Zealand soils to ensure environmental sustainability is maintained.