NZAGA Elections 2021
Mid North Nominations
Nominations for the NZ Avocado Growers' Association Inc. (NZAGA) Executive Committee have now closed.
Three nominations have been received for the Mid North position. The biographies of the Mid North candidates are available below. We encourage you to read these and view their profiles ahead of voting in July 2021.
Four positions were available for nomination. The Far North and two BOP/Rest of NZ do not require elections as there was one nomination for each position and therefore do not require election.
Voting for the Mid North Representative position will officially open Monday 12 July, and closes 12pm Monday 9 August. Information on voting will be emailed to registered avocado growers shortly via avoconnect.
Trudy Barnett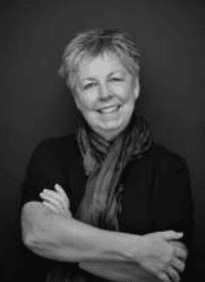 I wish to be considered for a position as the Mid North representative on the NZAGA Executive Committee.
Why? Because I believe I can bring a wealth of external experience in technology and change management to the table along with a new perspective on regenerative agriculture. Chris and I ( the "CAT) in CAT Orchard purchased the orchard 6 years ago when we were back on a visit to NZ during a working stint in Macau, China where I was running an international tender for customer management for one of the large casinos.
The orchard was purchased because I was keen to develop a business that would support an active lifestyle as we got older. I do not regret it even although the orchard is not viable financially as yet. Forty plus years of conventional farming and under-investment meant we inherited overgrown shelter belts, depleted soils, and declining trees.
My conversations with other growers at various meets and field days indicate that our situation is not uncommon. I am concerned by what I see as a looming threat to grower viability when the large plantings in the mid and far north come on-stream and deliver significant economies of scale.
Chris and I are now actively engaged with a regenerative approach to soil health. We believe that this is the way forward for our orchard and our situation. Not necessarily for everyone, for sure as we have yet to prove our case, but we are betting the bank!
Regards, Trudy Barnett.
Richard Booth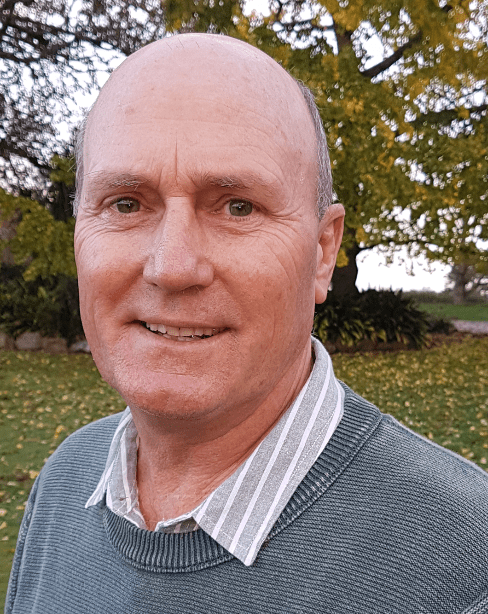 My Name is Richard Booth and with my wife Sharron, we operate two avocado orchards owned by our family Trust at 384 Whatitiri Road and 406 Whatitiri Road Whangarei.
P65800 at 384 has 1080 trees on 8.6 canopy hectares and P94061 at 406 has 3900 trees on 12.8 canopy hectares.
Our first orchard has 17 year old trees and was planted by us in 2004. Our second orchard was planted by us in 2019 and will have its first production this coming season. We both have hands on roles in the orchards in conjunction with staff and contractors. We also operate two Dairy farms, one with 400 cows, the other with 470 cows that are managed by our son and daughter respectively.
My tertiary qualifications are;
Diploma in Agriculture Massey 1978
MBA Massey 1998
My background in Dairying afforded me the opportunity to have roles in Agri business Corporate Governance as well as others, and the positions I have held are;
Northland Coop Dairy Co 1992 – 1999 Director and Deputy Chair
New Zealand Dairy Board 1996 – 2001 Director
Kiwi Coop Dairies 1999 – 2001 Director
Fonterra 2001- 2003 Director
Delta produce (Kumara packing and marketing) 2007 – 2016 Independent Chair
Government appointed Commissioner to the Kaipara District Council 2012 – 2016
Northpower 2015 – present Director
I offer myself as a Mid North representative on the NZAGA Executive Committee, as I have a depth of Governance experience that I would like to use to help guide the industry in this time of rapid change.
Please contact me on 02102400185 or rcbooth01@xtra.co.nz if you wish to discuss anything
Regards, Richard Booth
Blair Morris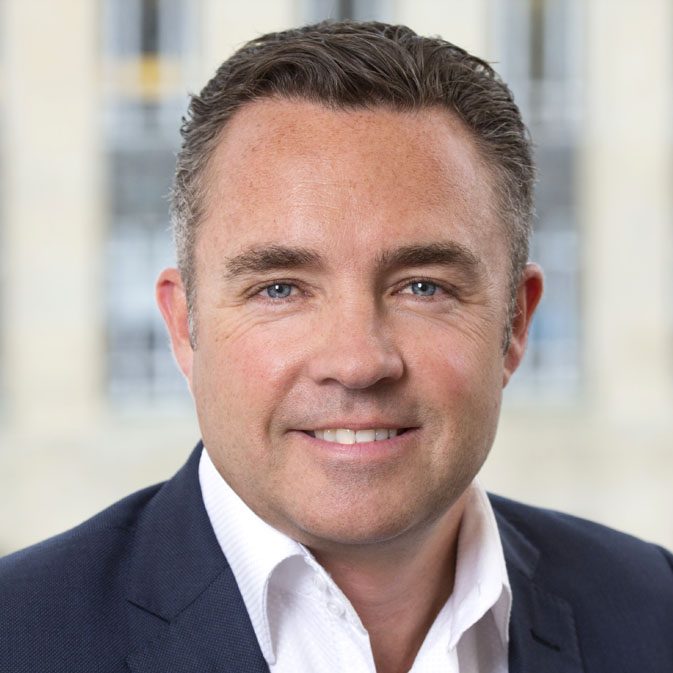 Blairs role is the General Manager of Southern Paprika Ltd, responsible for the operation and financial outcomes of Harbour Edge Avocados in Tapora and Alexander Cropping Ltd 's avocado orchard in Mangawhai. In addition, he manages the overall responsibility for SPL's Glass House operation, growing 7m kgs of capsicums which includes the sales and packing activity for our above Avocado orchards. These responsibilities have also led to him chairing the recently established grower collective, temporarily refered to as the Northland Avocado Growers Forum (NAGF). The members (forecasted to produce circa 2.4m trays by 2025), are made up of 3 large avocado orchards, including Harbour Edge Avocados (155ha, 44,000 trees).
In a business capacity, they have been growing avocados for 7 years and have been packing and marketing avocados for 2 years.
Blair is a husband and father of three young men and lives on Auckland's North Shore, whilst also spending much of his time in Mangawhai, where he and his wife will eventually live when their last son leaves home.
His career is wide and varied and is believed to have the required drive; skill sets and various industry experience to add value to the NZAGA organisation as follows:
• Detailed export involvement in the NZ horticulture industry, primarily in Apples, Avocado, Kiwano, Capsicums and Kiwifruit including innovative projects and new market penetration.
• Extensive experience within other NZ primary industries including meat, seafood and forestry industries covering processing and distribution.
• International experience (including being based in Australia and Singapore) in key markets of Australia, Japan, Canada, NZ and North America, as well as wider Europe and Asia.
• Global supply chain management and international shipping experience including market access agreements.
• Implementation of data management systems and process redesign through innovation and technology.
• Operational management with key metric performance management approach to productivity and efficiency.
• Previous member of the Institute of Directors with Directorship and Chairmanship roles.
• Industrial property development with Iwi business via Tainui Group Holdings.
Further information on the election process
At the 2021 AGM the term of office is complete for 2 representatives, and 4 vacancies exist. In May/June 2021 the NZ Avocado Growers' Association Inc. (NZAGA) Executive Committee sought nominations for these four positions.
In addition, NZ Avocado Growers' Association Inc. are currently working through a process around the Industry Review. If changes to the industry structure are approved, then it is possible that some elected representatives will not see out their full term.
Far North
– 1 seat vacant requiring representation
– No nominations were received in 2020. Alistair Nicholson was appointed for a one year term.
Mid North
– 1 seat vacant requiring representation
– Karen Pickford – stepped down from the board March 2021

BOP/Rest of NZ
– 2 seats vacant requiring representation
– Daniel Birnie – completed his 3 year term, will put himself forward for a second term.
– Dave Flett – completed his second 3 year term, will put himself forward for a third term.
At Large: No seats vacant

Regions
NZAGA rules define the regional boundaries as:
Bay of Plenty/Rest of NZ: All Councils excluding the following Councils
Far North: Far North District Council
Mid North: Whangarei District Council or Kaipara District Council
Requirements for nominees are set out in the NZAGA rules, available on request are here. Nominees are encouraged to be familiar with these rules. The nominee must be a voting member of NZAGA, either as the Ordinary member, being the designated signatory for the land owner, or the Levy member being the person primarily liable to pay a Commodity Levy to the Association, for a PPIN in the relevant region.
Appointment as Director of NZ Avocado Industry Limited
On appointment to the Executive Committee, the candidate accepts that they will be appointed a Director of the NZ Avocado Industry Limited (NZAIL), the 100% owned operating subsidiary of the NZAGA. They will be bound by the obligations of a Director as set out in the Companies Act.
The successful candidates will be invited to attend the AGM on the 19 August 2021, and will take up their elected position at the Board meeting immediately following the AGM.
Voting
Should an election be required, voting will be done electronically. Electionz will be appointed the Returning Officer and will conduct the election on our behalf. An email will be sent to all voting members at least one month prior to the AGM and voting must be complete one week prior to the AGM. Voting members include:
Ordinary member, being the person delegated by the land owner as the ordinary member
Levy member being the person primarily liable to pay a Commodity Levy to the Association
Growers confirm the Ordinary and Levy member for each PPIN annually in the export registration.
Both members must be an individual and have the authority to act (designated signatory) for the owner of the land and for the owner of the crop.
The designated signatory of the land may be the same person as the designated signatory for the crop, or a couple may split the roles between them. If the land and or crop is owned by a Trust or as a business, one individual must be specified as the designated signatory for each of the land and the crop.
The land
The Land owner, the legal owner of the land listed on the certificate of title
The Designated signatory for the land owner is the nominated 'Individual' who is or has the authority from the land owner, to make decisions about the land.
In most cases this will be the Ordinary member for NZAGA voting purposes.
NZAGA Rules: Ordinary Member, the person who is growing avocados within New Zealand or, in the opinion of the Executive, intends so to do and is nominated as an Ordinary member by the holder of a PPIN.
The crop
The Crop owner, the business or individual who owns the avocados and on which grower payments are made. When a business or individual is paid for their avocados, a liability is created for that business or individual to pay a Commodity Levy under the Commodity Levies Act.
The Designated signatory for the crop owner is the nominated 'individual' who is the crop owner or has been delegated authority by the crop owner to make decisions about the crop. In most cases this will be the NZAGA Levy member,
NZAGA Rules: Levy member, the person who has in the preceding financial year of the Association been primarily liable to pay a Commodity levy to the Association and has so paid in respect of avocados produced in New Zealand.
Industry governance
Governance of the industry is very important. We encourage growers to put their hand up to participate in industry governance. Members interested in becoming a candidate are invited to discuss this individually with the Chair or CEO directly. We can provide information on the roles and responsibilities of an executive member and director.
Representative / Director
We encourage you to support nominations from growers with relevant skills and the capability to represent you on the executive committee of NZAGA and board of NZ Avocado Industry Limited. We look forward to receiving nominations for the Executive Committee.
Kind regards,
Linda Flegg
Chair, NZ Avocado Growers' Association Inc